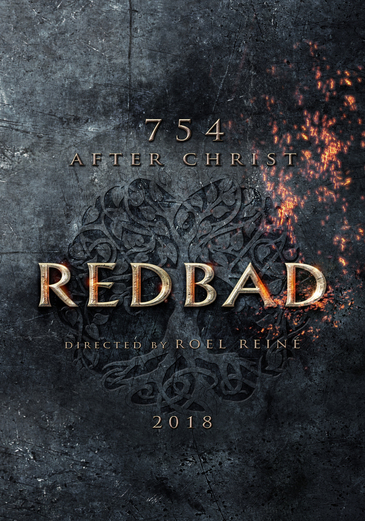 Jonathan Banks joins the cast of Redbad!
Posted on 2017-10-13
Jonathan Banks, star of Breaking Bad and Better Call Saul, has joined the cast of Dutch historical epic 754 A.D. Redbad.

The project is directed by Roel Reiné and started shooting on 12 September 2017.
Banks will play Pepin Herstal, Lord of the Franks, and joins Dutch actor Gijs Naber, who plays the Frisian king Redbad, and Danish actor Søren Malling, star of The Killing and Borgen, who plays Danish king Wiglek.
Spectacular action during training extras
Posted on 2017-07-25
Watch the first shots of the combat training with our dedicated group of extras!
Stunning filming locations Redbad!
Posted on 2017-07-24
Watch this video to get an insight on the beautiful filming locations for Redbad:
UNDER CONSTRUCTION
HISTORIC LOCATIONS CONFIRMED INTERNATIONAL FILM PRODUCTION REDBAD
Posted on 2017-07-18
The film locations for the upcoming historic epic movie REDBAD are situated at the original places where the Franks and Vikings were situated in the early Middle Ages. This results in an international collaboration with Germany, Belgium and Denmark. The roles of the Franks and Vikings will be English. The national and international cast will soon be revealed. Next to the Dutch actors, international stars will be arranged.
The announcement of the cast will take place at a special place in Eindhoven. The ideal setting for Dorestad was found at preHistorisch Dorp. Film producer Klaas de Jong and director Roel Reiné were pleasantly surprised that such a location is available in The Netherlands.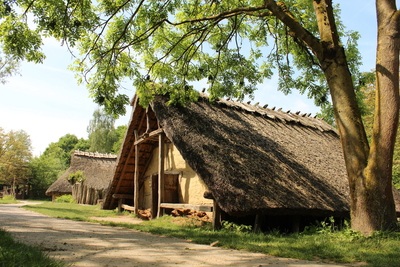 Locations
The ideal film locations for Dorestad was found at preHistorisch Dorp in Eindhoven. Dorestad was a prosperous trading post in the early Middle Ages and one of the most important trading cities of Europe. With preHistorisch Dorp the Eindhoven museum revives old times. For more information click here .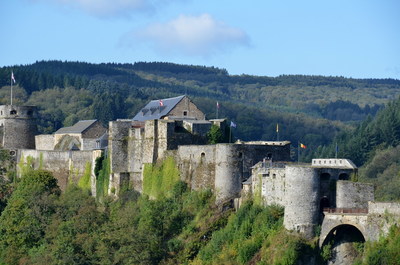 The setting of the in Belgium located Château de Bouillon really represents the zeitgeist. The castle of Bouillon is one of the oldest feudal remainings of Belgium. The mountain ridge on which the castle is located has been used as establishment since the Gallic times. The current castle has seen many owners and conflicts being settled through the centuries.
An old Viking settlement was found in the German state Sleeswijk-Holstein. The Viking houses were restored to their original state. The settlement has been nominated for registration on the Unesco world heritage list. The film locations in Denmark consist of the places Ertebølle, where debris from the Stone Age have been found, and Hvolris, where Vikings originally had their settlements.
Redbad, the last warrior of the Gods
Posted on 2011-12-14
Klaas de Jong of Farmhouse Film & TV will produce the epic story about Redbad, the King of Frisia around 700 after Christ. An action and mystical film based on the many sagas and legends about him. When the father of Redbad is murdered in front of his eyes, Redbad doesn't feel he is worthy to step into the footsteps of his father. Only when he learns to trust his culture, he discovers a higher power that is hidden inside him. Many years later, when Redbad returns from Vikingland, he finds his uncle on the throne and encouter with the Christians. This sight is unbearable for Redbad. But soon, the people want Redbad as their king…